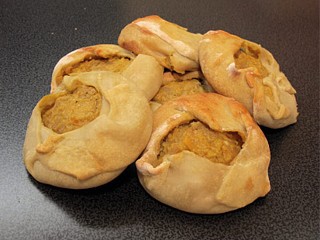 Thanks everyone for your Thanksgiving orders! Had a great time delivering them in person, and a reminder for those picking up at Malt & Mold -- they're there and awaiting your pick up!
In case you missed the boat, there are some for sale at Malt & Mold, and if you really want to go crazy, go make 'em yourself! The fine folks at Good Morning America on ABC has
posted our recipe
on their website, so go check it out!